Welcome to SMCT's fall fundraiser, 'Malice & Mischief: A Villainous Cabaret'!
Tickets are available for a suggested donation of $12 each and seating is general admission.

If you would like to donate a different amount for your ticket, you may add to the price by using the "Donate" tab on the next screen.

If you would like to donate less than the suggested amount please contact us directly at st.matthewcommunitytheater@gmail.com for your tickets, or feel free to pay at the door when you arrive.
We can only thrive with the support of our community! Thank you for being an important part of what helps us shine.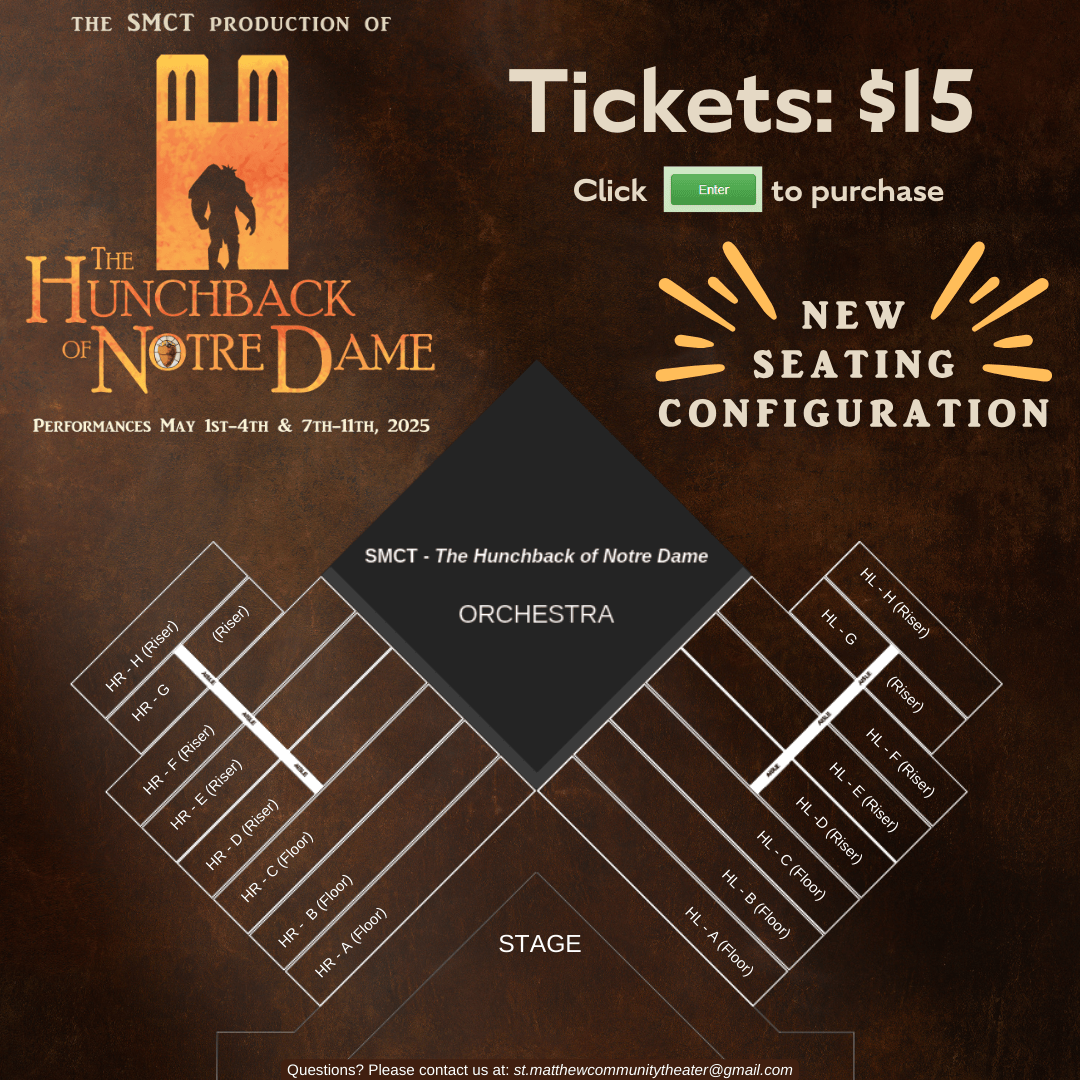 <![endif]-->