🌟 Welcome to the Nhan Ho Project Sacramento Dance Company's Season 2023 Performance! 🌟
We are thrilled to have you here with us today as we embark on a mesmerizing journey through the world of dance. Under the visionary artistic directorship of Samantha Chizek, our talented company members have poured their hearts and souls into creating captivating choreographies that will undoubtedly leave you inspired and awestruck.
This evening, we are honored to showcase not only the brilliant work of our executive director, Nhan Ho, but also the remarkable contributions of our esteemed guest choreographer, Marquez Johnson. Together, they have woven a tapestry of movement, emotion, and artistry that will transport you to places both familiar and new.
Prepare to be moved, enthralled, and uplifted by the power of dance as we come together to celebrate the culmination of months of dedication, creativity, and passion. Your presence here tonight adds to the magic of this moment, and we couldn't be more grateful to share it with you.
Thank you for joining us on this extraordinary journey. Get ready to be swept away by the beauty and grace of dance. We hope you enjoy our performance of 'On The Cusp' on October 7th and 8th, 2023.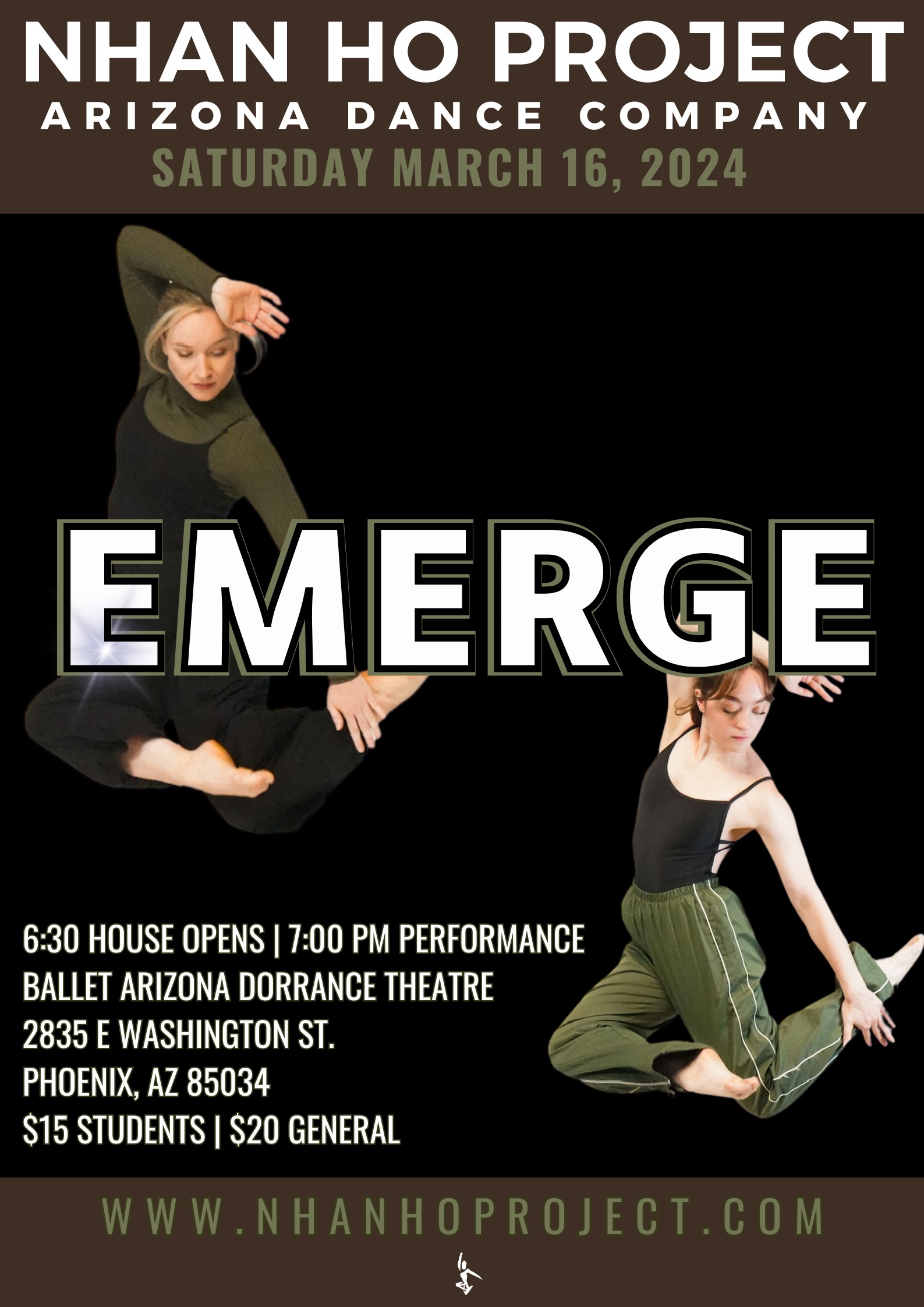 <![endif]-->