We have a full season packed with world-class shows and events.
Spooky Movie Nights at LSC - Help celebrate the spooky season with some Classic Horror Movies - Tickets are $10 per show. Concessions Available. Friday, Oct 13th 8pm | Dracula (1931) - Friday, Oct 20th 8pm | Frankenstein (1931) - Friday, Oct 27th 8pm | To Be Announced…Stay Tuned!
DONATIONS APPRECIATED. All proceeds from this event go towards our HVAC Fund
Haunted Historical Loveland Tours - Join us for a walking tour of Historic Loveland to learn about some of the Haunted History of Historic Loveland. Tickets $20 Saturday, October 21st | 4-6 PM (Family-Friendly) 8-10 PM (Haunted)
DONATIONS APPRECIATED. All proceeds from this event go towards our HVAC Fund
Ticket sales open on October 3rd! Directed by Maddy Weinkam and Produced by Josh Marcus and Micheal Kiser.
Big Fish revolves around the relationship between Edward Bloom, a traveling salesman, and his adult son Will. The story shifts between two timelines. In the present-day real world, sixty-year-old Edward Bloom faces his mortality while his son, Will, prepares to become a father himself. In the storybook past, Edward ages from a teenager, encountering a Witch, a Giant, a Mermaid, and the love of his life, Sandra. The stories meet as Will discovers the secret his father never revealed.
Big Fish is presented through special arrangement with and all authorized performance materials are supplied by Theatrical Rights Worldwide 1180 Avenue of the Americas, Suite 640, New York, NY 10036. www.theatricalrights.com
The Box Office opens 60 minutes prior to the performance. Doors to the theater open 30 minutes prior to the performance. We recommend parking at the lot located at 205 Broadway, Loveland, OH (Next to the Canoe & Kayak Rental) or The Moose Lodge located at 227 E. Loveland Avenue, Loveland.
If you do not see a confirmation email for your purchase, please check your spam/junk mail folder. The confirmation page that comes up after a successful order is an online receipt, and it can be bookmarked without needing an email receipt.
For accessible seating or groups of 15+ for the same show email tickets@lovelandstagecompany.org.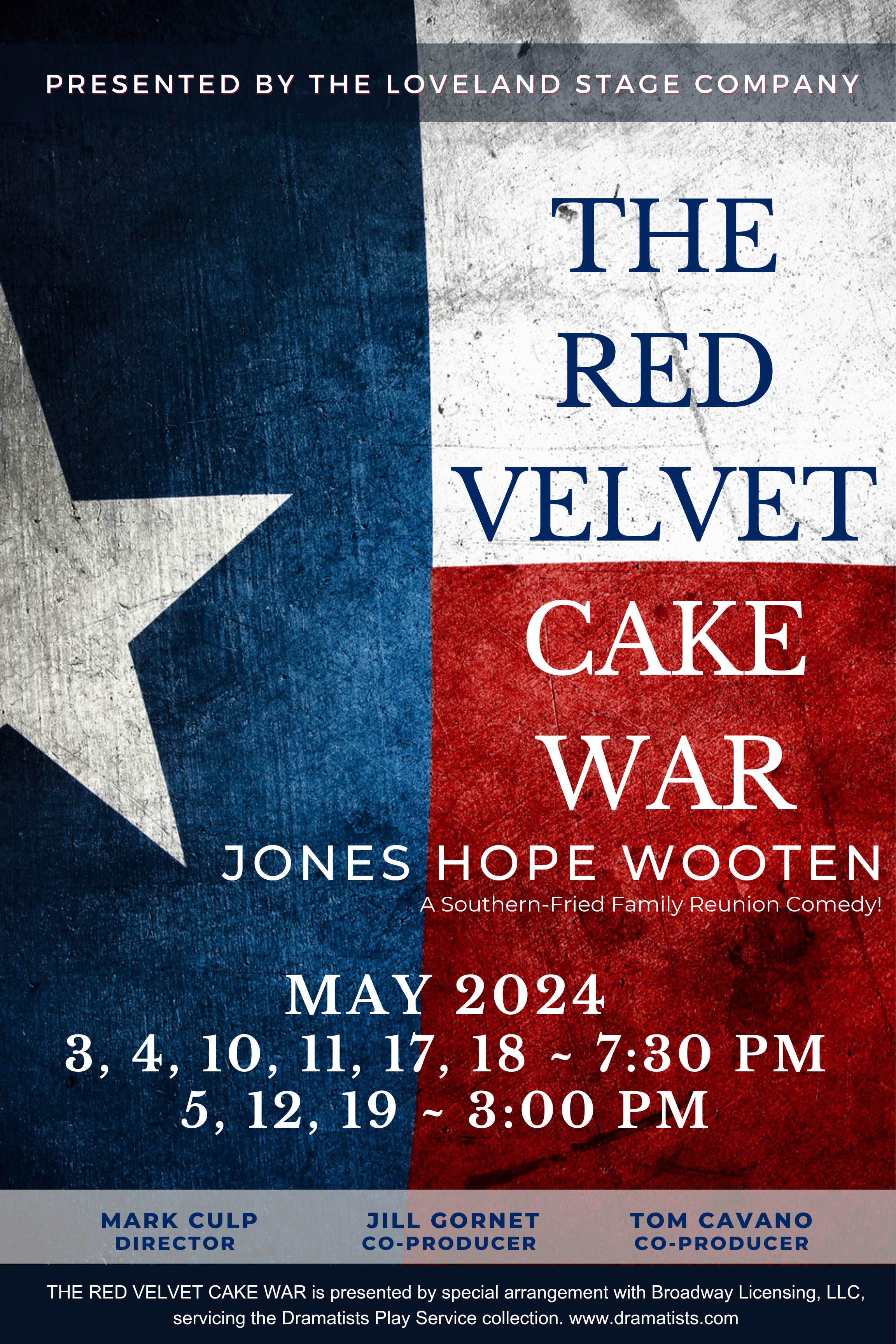 <![endif]-->